On the occasion of the 100th anniversary of the establishment of the Ski Association of Slovenia (SAS), Elan has donated 100 pairs of racing skis to young Alpine skiers, whom we hope will shape the world's top rankings in the coming years. "Skiing has an exceptional tradition in Slovenia and with pleasure, we continue supporting this wonderful sport. With this gesture, we are not only supporting Slovenian Ski Association but also continuously helping young hopes and top athletes on their way to exceptional achievements," emphasized Leon Korošec, Vice President of the Elan Group and Director of the Winter Division, who also sincerely congratulated the Ski Association of Slovenia on this honorable jubilee.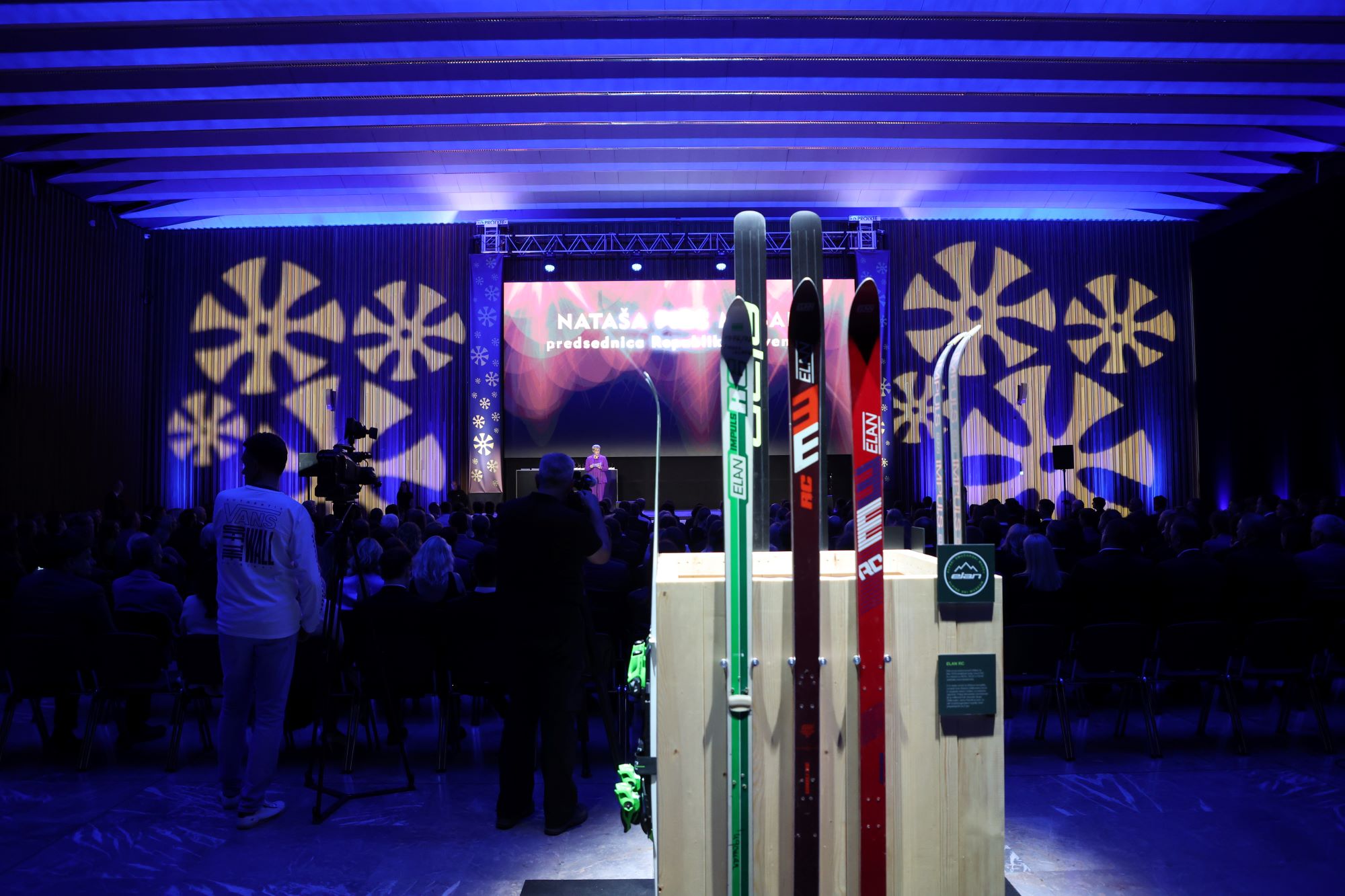 At Elan, we emphasize that the development of racing equipment, program execution, support for athletes, and cooperation with the SAS are very important activities. "Elan's strategy dictates that we develop the best competitive equipment for all categories of ski racing. We are focused on providing equipment that aids in the development and support of athletes on their journey to the highest level of competition. The best equipment, fast and responsive service, and availability are basic requirements for providing good support to our competitors. The results of Elan's children's and youth programs in alpine ski racing, as well as outstanding successes in the Ski Cross World Cup, are our reward for good work each and every year.
The development of Elan's competition equipment, program execution, support for athletes, and collaboration with the Slovenian Ski Association is one of our core activities. The successes of Slovenian skiers represent an additional motivation and responsibility for us.
We congratulate the Slovenian Ski Association on its 100th anniversary for all its achievements. We look forward to continuing our collaboration on the path towards new victories," added Blaž Lazar, Head of the Elan Racing Service.